How to control your lights
Lumi-Link
Command Center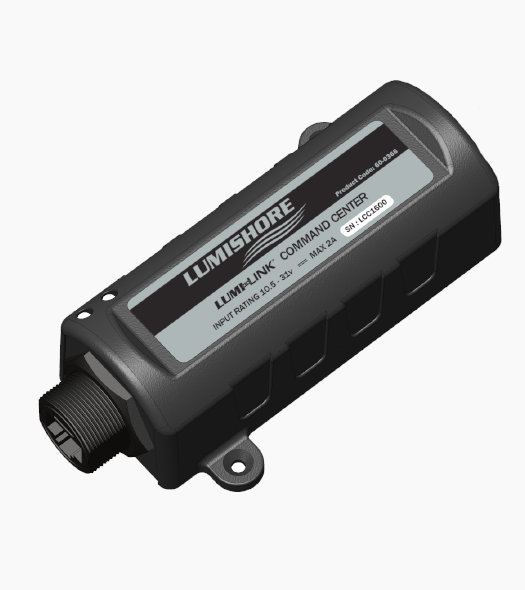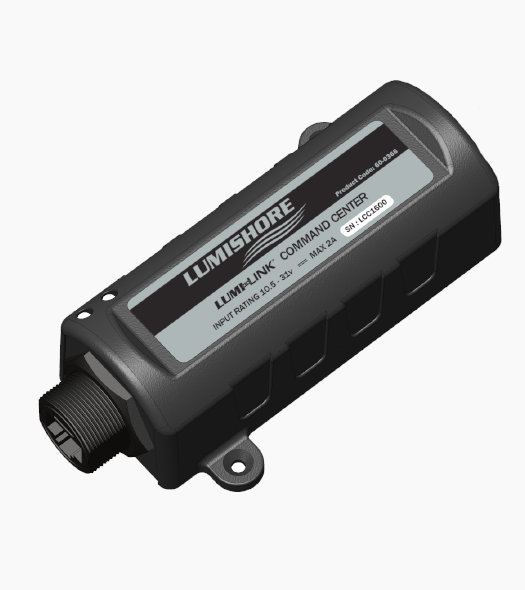 The key to controlling your LUX above water and EOS underwater lights directly from your MFD, smart device and/or optional Display...with pre-installed interfaces and lighting options straight out of the box!
Easily install with a plug-&-play cable and smart control for your lighting fixtures will appear automatically. Control your lights by zone and create lighting scenes to match your mood. Programme in personalised lighting events like a 'Welcome' scene to herald your arrival on the boat.

View product specs

SUPRA Bridge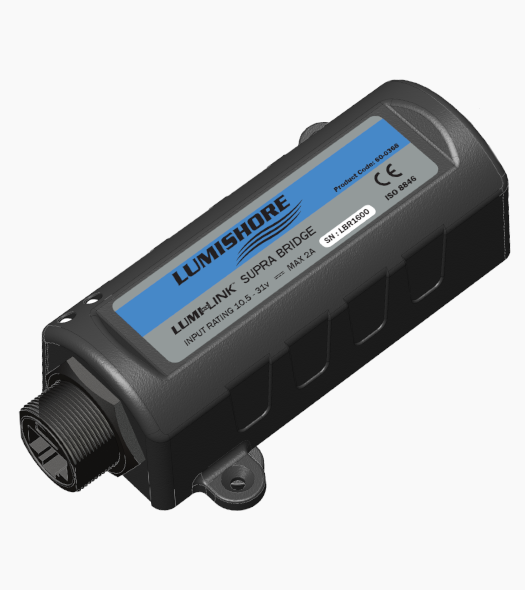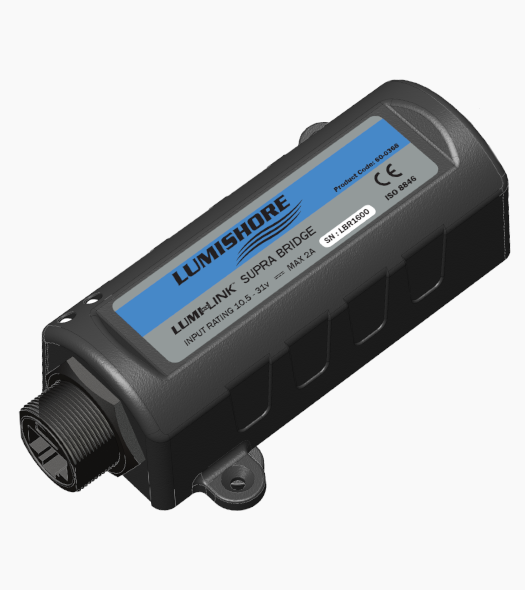 The SUPRA Bridge allows full feature control of your SUPRA underwater lights from your connected MFD, smart device and/or optional Display (excluding the SMX23).
The SUPRA Bridge configuration genie will find and configure all lighting fixtures in the system when turned on.
MULTI-FUNCTION DISPLAYS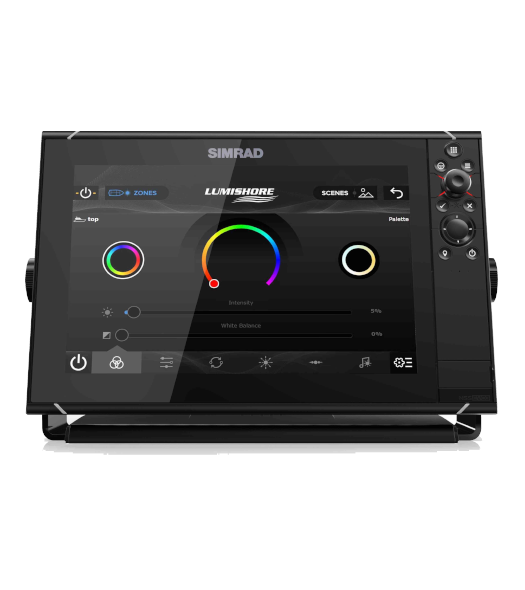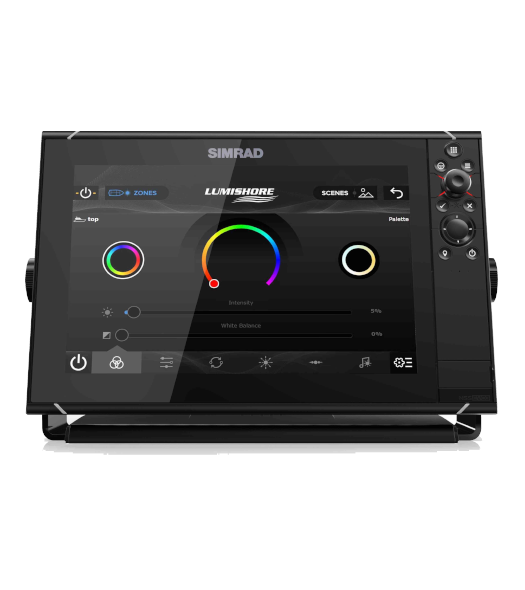 Take full control of your EOS and LUX lights directly from your MFD. Simply connect the Command Center to your MFD with a single plug-&-play cable.

The intuitive interface includes a simple-to-use color wheel for cold and warm whites, full color selection, horizontal slide bars for quick adjustments to lighting intensity and white balance in each color. Control lighting across multiple zones with optional presets and choose from pre-programmed effect modes, like strobe, sweep, cycle, the unique 'sound-to-light' and more!
Your SUPRA lights can also be controlled from your MFD when using the SUPRA Bridge.
STV DISPLAY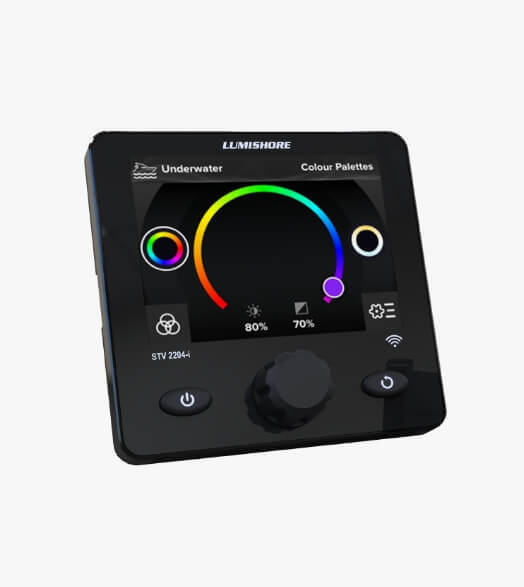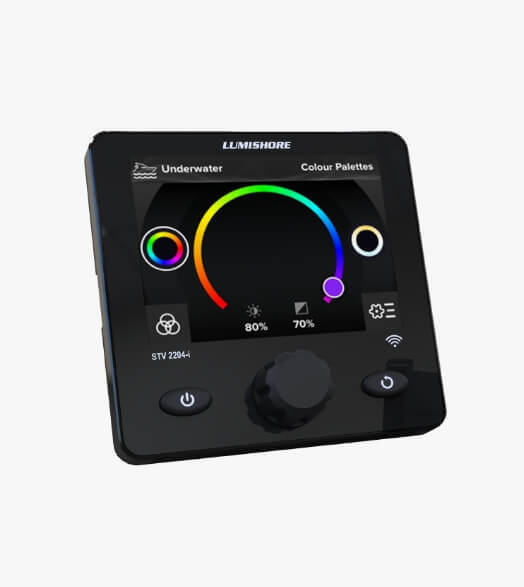 This optional secondary display can be used in addition to, or instead of an MFD. It's glass-bridge style, touch display and rotary dial is easy to manipulate when cruising, or with wet/salty hands. Features built in Wi-Fi control.

Compatible with all LUX and EOS lights, as well as SUPRA lights when using the SUPRA Bridge (excluding the SMX23).
On/off switch (customer supplied)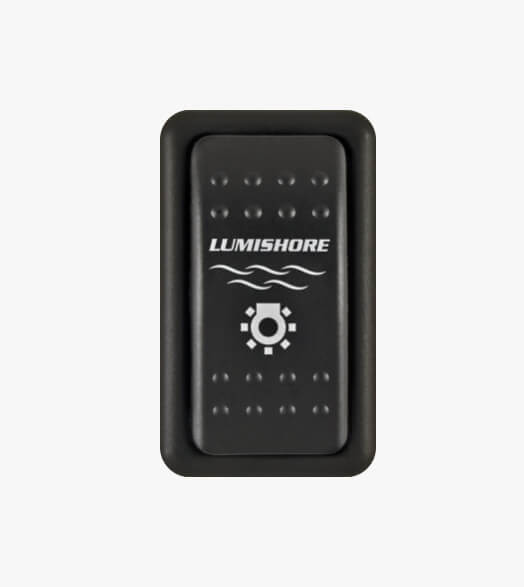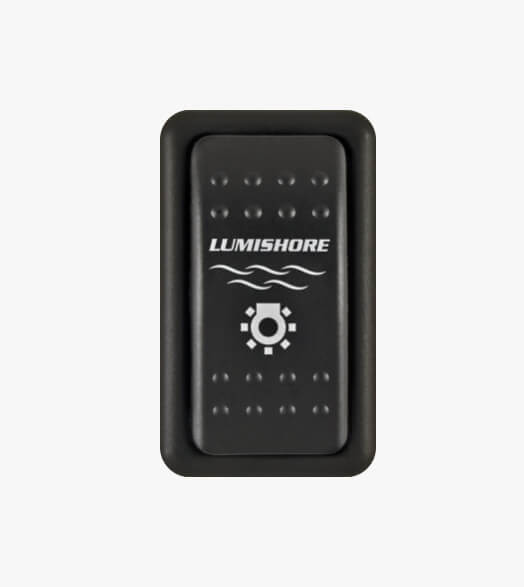 A standard switch provides on/off functions for all single color ORA lights and dual color SUPRA light models; SMX23, SMX53, and RGBW SMX93.
SUPRA Installation Kit (i-Connect Hub & Switch)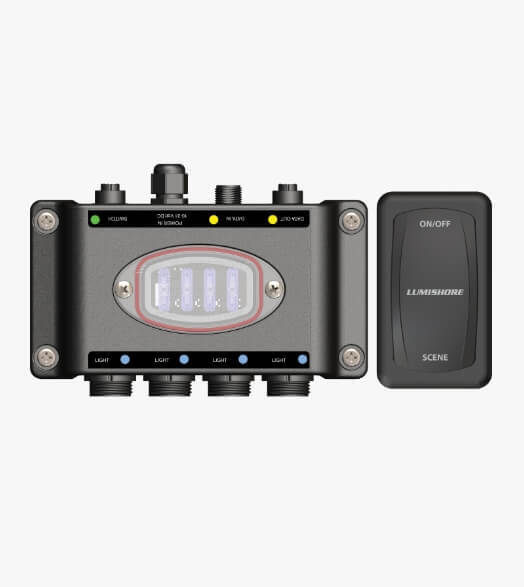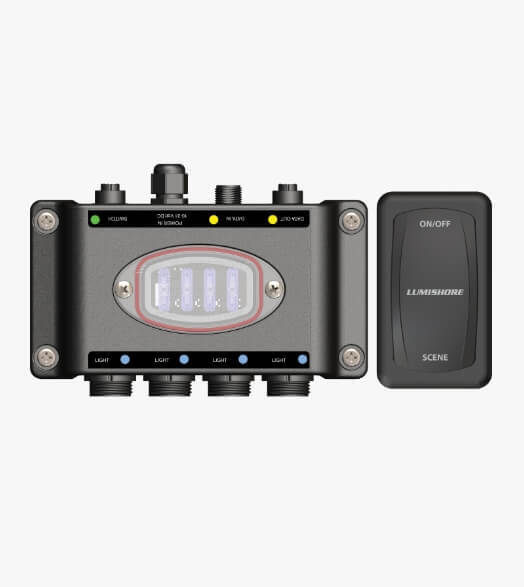 Select the SUPRA Installation Kit to enhance the function of your SUPRA lights. It's plug-&-play junction box makes for easy installation and includes the fuses and easy-connect terminals for the lights and the switch.
This kit is required for all underwater TIX/THX models and optional for the SMX53.