How to control your lights
STV 2203-i Controller (DMX)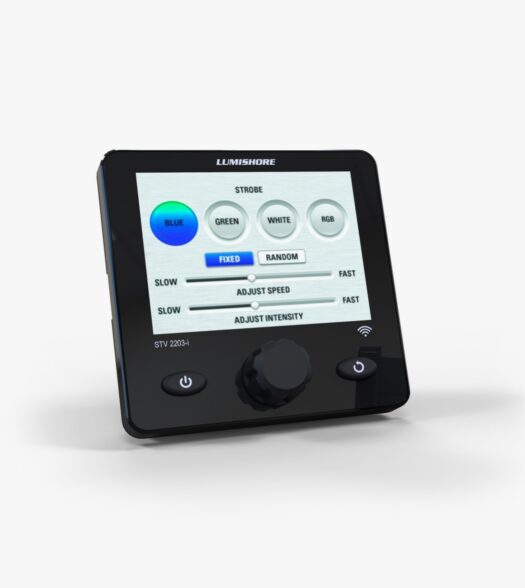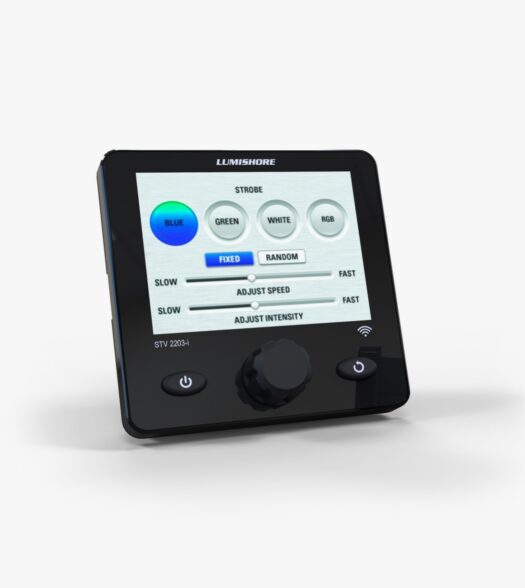 The most popular choice for superyacht installations is Lumishore's STV 2203-i DMX Controller. It allows you to automatically identify any connected Lumishore lights and position them in sequence around your vessel.
With a suite of features, including pre-set colors, strobe, chase and sound-to-light capabilities, this compact unit can be located anywhere aboard the yacht. Equipped with Wi-Fi, the controller can be accessed wirelessly from any mobile device within Wi-Fi range.
This also allows for simple integration to any 3rd party DMX control system aboard the vessel, for continued control of your underwater lighting system.
Display and Lumi-link Command Center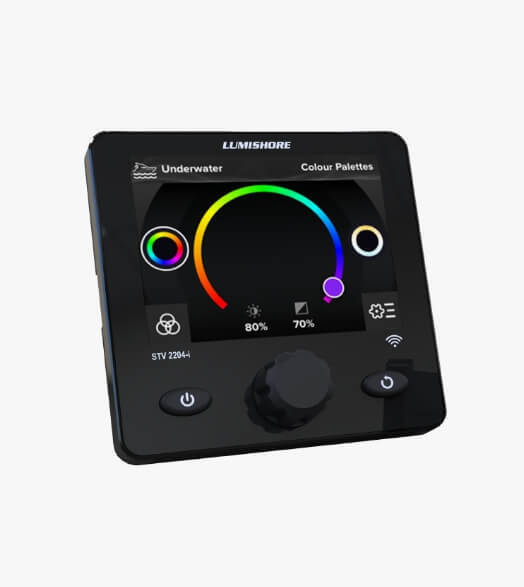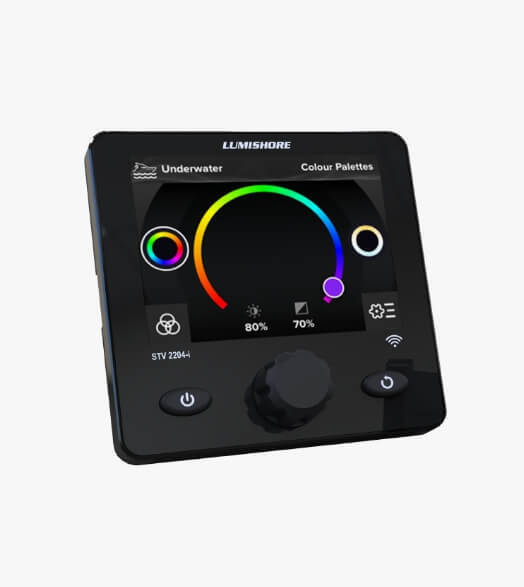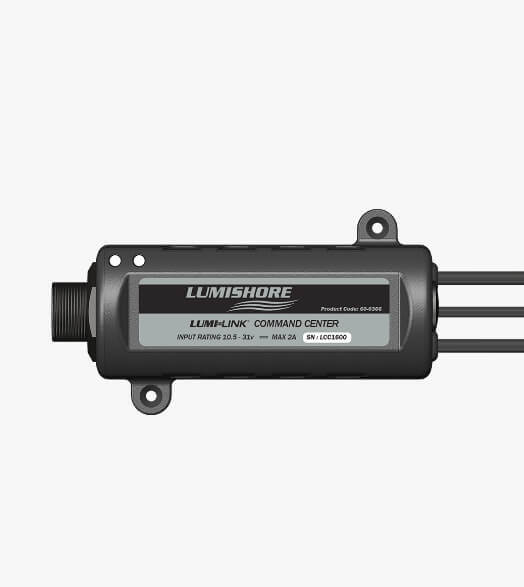 A combination of both the STV 2204-i Display and Lumi-Link Command Center allows seamless, wireless control of your underwater lighting system from anywhere aboard the yacht.
Compatible with Full Color Change (EOS) and Dual Color (SUPRA) Series systems when connected to the vessels ethernet backbone. This is a more advanced way to control your lights - and unlocks a full suite of features, including; strobe, fade, full color selection and more.
For the owner wishing to be in control of their underwater lighting while at anchor, this is the ultimate solution.
Lumi-Link MFD
Plug-&-Play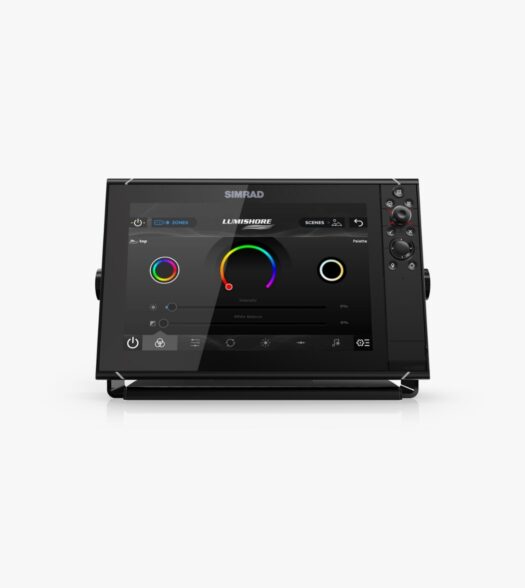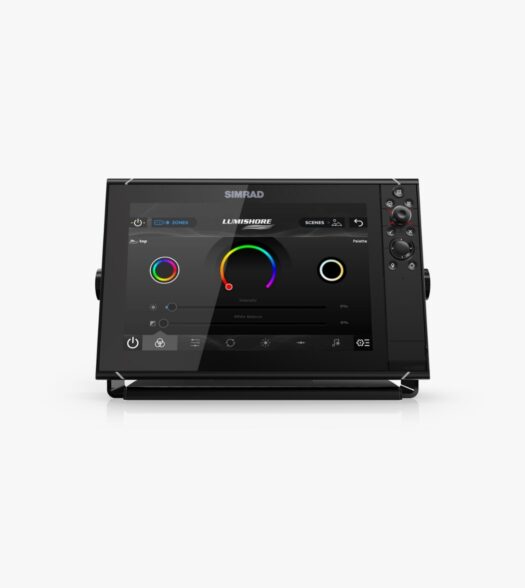 Take full control of your Lumishore Full Color Change (EOS) or Dual Color Change (SUPRA) Series underwater lights from your MFD and/or optional STV2204-i Display. Simply connect the Lumi-Link Command Center to your MFD with a single plug-&-play cable. The intuitive interface includes:
Simple-to-use color wheel for cold/warm whites
Full color selection
Horizontal slide bars for quick adjustments to lighting intensity and white balance
Control lighting across multiple zones with optional presets
Choose from pre-programmed effect modes like strobe, sweep or cycle and the unique 'Sound-to-Light'
Current compatible MFD models include:
Garmin OneHelm™ / Raymarine Axiom and Axiom Pro / Simrad NSO EVO3 and EVO2, NSS EVO3 and selected Go models (Go7 XSR / Go9 / Go12) / B&G Zeus3 Glass Helm, Zeus3 and Vulcan/Furuno NavNet TZtouch3 series (TZT12F / TZT16F / TZT19F)
Standard on/off switch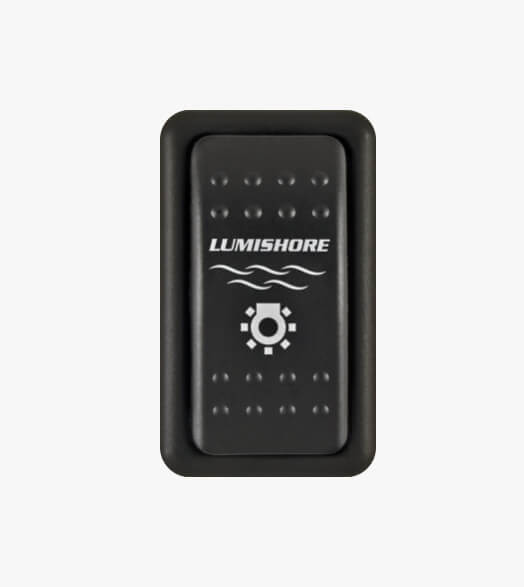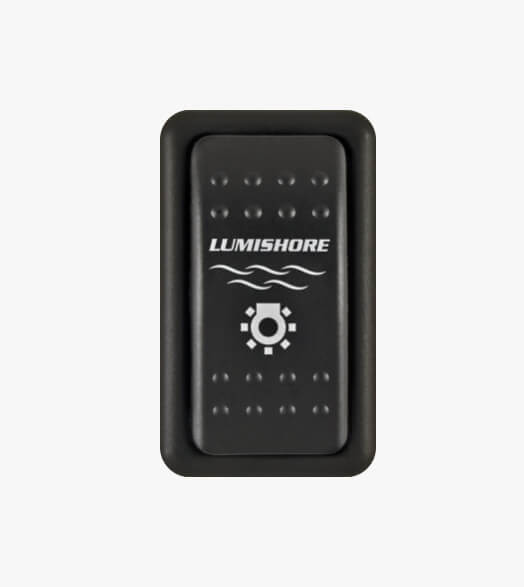 Using a simple switch enables basic control of both Lumishore's Single Color (ORA) and Dual Color (SUPRA) Systems.